OUR TEAM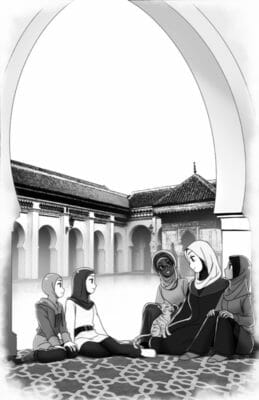 N. Rafiq – Co-Founder
N. Rafiq (Umm Nura) is the co-founder of Jannah Jewels, an award-winning chapter book series dedicated to cultivating positive and confident Muslim identities in young people through wholesome adventure stories. She is a certified elementary school teacher and has worked in several independent, private, and public schools and organizations. She is also a Parent Life Coach and Holistic Education Consultant to home learning families with a specialty in using an artistic, nature-inspired, and project-based approach. She completed her MA in Curriculum Theory and Instruction, holds certificates in various subject matters, and has worked for over 20 years in the field of education. Her family's mission is to create engaging children's books with relatable, God-loving, and diverse Muslim characters.
R. Haleem – Co-Founder
R. Haleem was sitting at the kitchen table when his wife brought up this idea for a Muslim chapter book series and she said, "What shall we name the four girls?" His immediate reply was "Jannah Jewels!" and that was how this idea was born. He is an avid business owner and entrepreneur having spent over 20 years in the software industry. His greatest joys are educating and inspiring others on how to succeed with their own goals specifically in launching and maintaining their entrepreneurial careers. He has spent his past travelling extensively, attending outward bound school, mountain-biking and snowboarding. Presently, he enjoys focusing on business leadership, website and graphic design, app development, wholesome education and physical fitness. His extensive travels around the world, interest of how sports, faith, and history intersect, and his four rambunctious children inspire him every day to bring the stories of the Jannah Jewels' to children just like his around the world with his wife.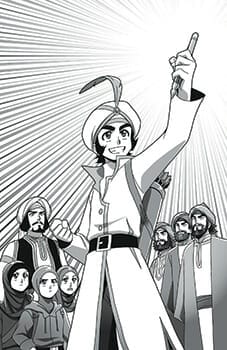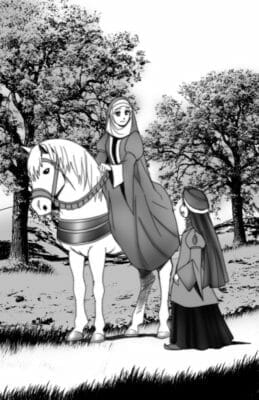 Ustadha S. Karim – Co-Author
Anse Shehnaz Karim (BA, BEd, MA) has studied with the foremost scholars of Syria, including Dr. Anse Tamara Gray. She received her degree in the recitation of Quran from the late Shaikh Muḥyī al-Dīn al-Kurdī in 1999. Moreover, Shehnaz Karim has a Bachelor of Arts in Linguistics, a Bachelors in Education from the University of British Columbia and a Masters in Public Administration from the University of Ottawa. She is the National Executive Director of Sanad Collective, a registered charity dedicated to helping people find spiritual fulfilment by seeking wisdom, nurturing the soul and sharing compassion. Anse Shehnaz is a beloved mentor, a holistic educator, and empathetic teacher to any and all who come to her to seek her assistance and sound counsel. She offers classes, speaks at public events and holds seminars and spiritual retreats in cities across Canada and internationally. She has co-authored two of the Jannah Jewels series and has edited and given invaluable advice and mentorship to the team.
Tayyaba Syed – Co-Author
Award-winning author and journalist Tayyaba Syed is the Editorial Publishing Associate for Daybreak Press and a Writing Curriculum Consultant for Whitestone Foundation. She has written for numerous publications, both locally and nationally, including Islamic Horizons, Azizah, Chicago Crescent, Halal Consumer and Chicago Parent. Tayyaba was awarded 1st place by the Islamic Writer's Alliance Inc for her short story called, The Blessed Bananas. She was also selected by Georgetown University School of Foreign Service in Qatar as a panelist for their Writing Women's Lives International Conference in 2016. Tayyaba travels extensively to share her passion for reading and writing by conducting literary seminars for all ages. This year, she led a writing-intensive at Zaytuna College in Berkeley for "Muslims Write Now." Her debut middle grade novel titled Call Me Mary is scheduled for release at the end of this year. Tayyaba co-authored four chapter books in the Jannah Jewels Adventure Series.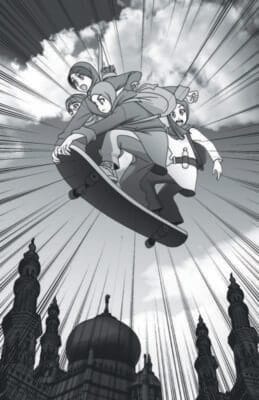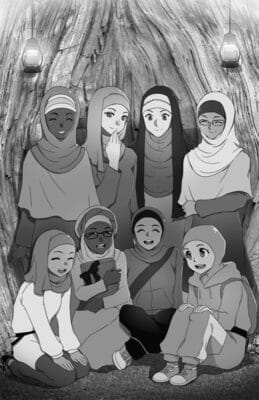 Dr. M.C. Mulderig – Co-Author
Dr. Mulderig is a cultural anthropologist focusing on localized sources of political and religious authority in the Islamic world. She has conducted long-term ethnographic research in Morocco among young Muslim women. Mulderig graduated as summa cum laude from Dartmouth College, also winning the Wesbrook Prize for best undergraduate anthropological thesis for her work in Fes. She received her MA with merit from the School of Oriental and African Studies (SOAS), University of London. She has been the recipient of grants and fellowships from various organizations including the Mellon Foundation, the International Institute for Education (Fulbright-Hays DDRA), and the Pardee Center for the Study of the Longer-Range Future at Boston University.
While in graduate school, she has served as a Teaching Assistant in both cultural and biological anthropology and has also taught her own courses on gender, Islamic culture, and Muslim politics. She has also served as a full-time adjunct at Emerson College, teaching courses in gender, Islamic history, Islamic ethics, youth protest, and international women's literature. She has published in peer-reviewed journals in anthropology and public policy, and presents regularly at major disciplinary conferences. Dr. Mulderig co-authored three of the Jannah Jewels chapter books and has co-written the beautiful educational activity books.