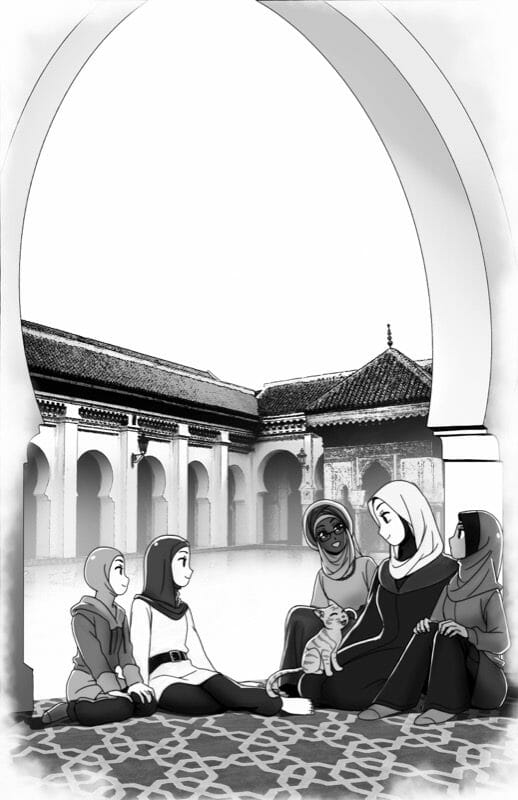 N. Rafiq – Co-Founder & Creative Developer
N. Rafiq (Umm Nura) (BA, BEd, MA) started the Jannah Jewels series at her kitchen table when she noticed a lack of diversity and Muslim representation in children's literature. She has been a beloved educator for over 15 years in public and private school settings. Notably, she taught at a school that strengthens learning capabilities through the science of neuro-plasticity. Now, as a Holistic Education Consultant, she regularly mentors parents on how to give their children a spiritually-rich, natural, and first class education at home. This joy in home education stemmed from writing her thesis which explored, Spirituality in Education with a focus on West African pedagogy. She is well-versed in alternative education, conscious-parenting and how wholesome foods strongly benefits brain development and learning. She writes regularly to share this passion with discerning parents. Her extensive travels, love of history, and her adventurous children inspired her to write the series. In her spare time, she enjoys playing basketball, sampling new coffee beans, hiking, and dedicating herself to God and His Messenger ﷺ. She can often be found in the forest exploring creation with her husband and four homeschooled children using a nature-based, literature-rich approach. 
R. Haleem – Co-Founder, Technology, Administration
R. Haleem (BTech) was sitting at the kitchen table when his wife brought up this idea for a chapter book series and she said "What shall we name the four girls?" His immediate reply was "Jannah Jewels!" and that was how it was born. He is an avid online entrepreneur having spent 20 years in the software industry. His greatest joys are spending time with his family and friends as well as helping inspire and educate others on how to succeed with their own entrepreneurial careers. Since 2009, he's become more interested in the world of home education since the birth of his first child. He has spent his past travelling extensively, attending outward bound school, mountain-biking and snowboarding. He believes in giving his children adventure-filled memories out in nature. Presently, he enjoys focusing on website design, app development and learning more about home education and how kids learn.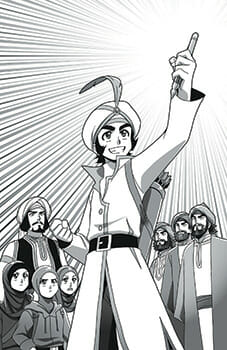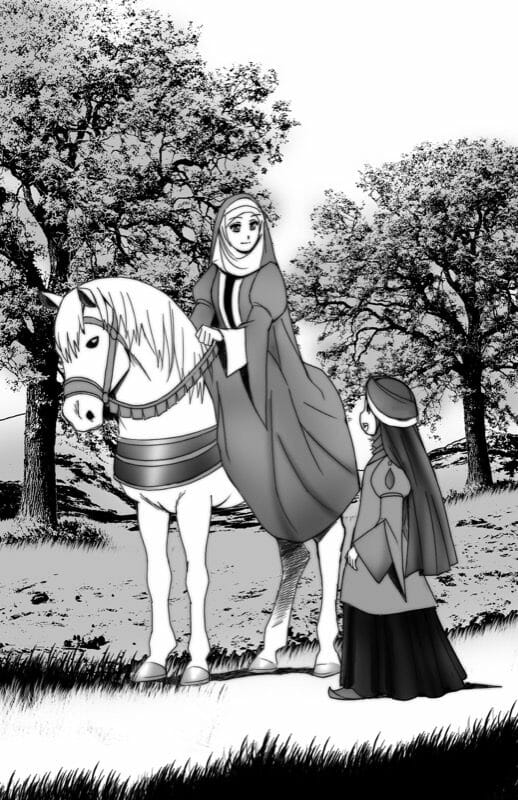 Ustadha S. Karim – Co-Author
Anse Shehnaz Karim has studied with the foremost scholars of Syria, including Anse Tamara Gray. She received her degree in the recitation of Quran from the late Shaikh Muḥyī al-Dīn al-Kurdī in 1999. Moreover, Anse Shehnaz has a Bachelor of Arts in Linguistics, a Bachelors in Education from the University of British Columbia and a Masters in Public Administration from the University of Ottawa. She has co-authored two of the Jannah Jewels series and has given invaluable advice and mentorship to the team. 
She is the National Executive Director of Sanad Collective, chaplain, and scholar in residence at the Rhoda Institute. Anse Shehnaz is a beloved mentor and teacher to any who come to her. She speaks at spiritual retreats and conferences across Canada and internationally. 
Tayyaba Syed – Co-Author
Tayyaba Syed is the author of the award-winning children's story The Blessed Banana Tree. As a journalist, her work has been featured in numerous publications including NPR. She co-authored four chapter books in the Jannah Jewels Book Series. Tayyaba is the Research Specialist for Daybreak Press Publishing and a curriculum consultant for Whitestone Foundation's Author Development Program. She was selected to present a paper at Georgetown University – Qatar for their 2016 Writing Women's Lives Conference and travels extensively to share her passion for reading and writing by conducting literary seminars for all ages.
Recently, she led a writing intensive at Zaytuna College for Muslims Write Now. Tayyaba volunteers with the youth and is pursuing her Islamic Studies certification through the Ribaat Academic Program. She lives in Chicago with her husband and three young children.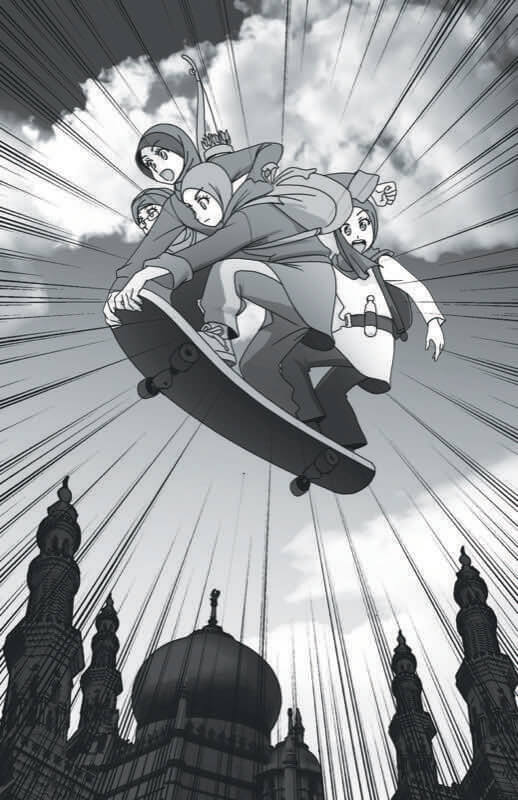 Dr. M.C. Mulderig – Co-Author
Dr. Mulderig is a cultural anthropologist focusing on localized sources of political and religious authority in the Islamic world. She has conducted long-term ethnographic research in Morocco among young Muslim women. Mulderig graduated as summa cum laude from Dartmouth College, also winning the Wesbrook Prize for best undergraduate anthropological thesis for her work in Fes. She received her MA with merit from the School of Oriental and African Studies (SOAS), University of London. She has been the recipient of grants and fellowships from various organizations including the Mellon Foundation, the International Institute for Education (Fulbright-Hays DDRA), and the Pardee Center for the Study of the Longer-Range Future at Boston University. 
While in graduate school, she has served as a Teaching Assistant in both cultural and biological anthropology and has also taught her own courses on gender, Islamic culture, and Muslim politics. She has also served as a full-time adjunct at Emerson College, teaching courses in gender, Islamic history, Islamic ethics, youth protest, and international women's literature. She has published in peer-reviewed journals in anthropology and public policy, and presents regularly at major disciplinary conferences. Dr. Mulderig co-authored three of the Jannah Jewels chapter books and has co-written the beautiful educational activity books. 
Our Books