About Jannah Jewels
The Jannah Jewels' world began in 2009 and were created to bring forth relatable, God-loving Muslim characters into children's chapter books. The series draws attention to centuries of cultural, scientific and ground-breaking achievements from the Islamic heritage in an informative, yet cool and engaging way. The books were written to create awareness of how these invaluable contributions played a crucial role in shaping our world today through a fun adventure story.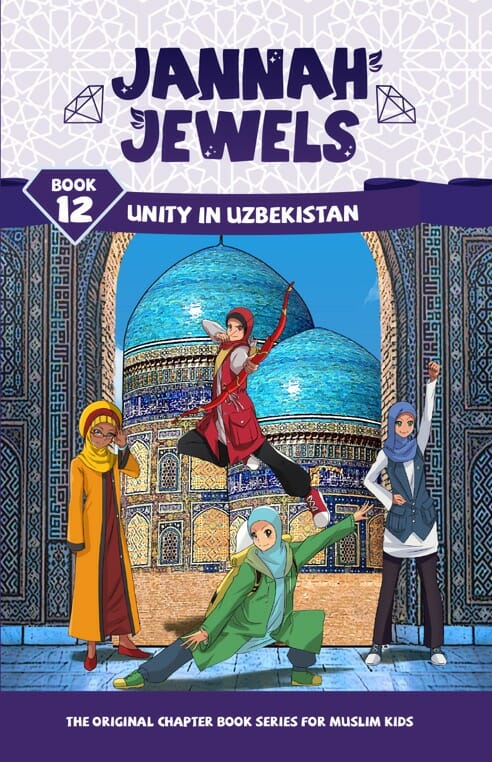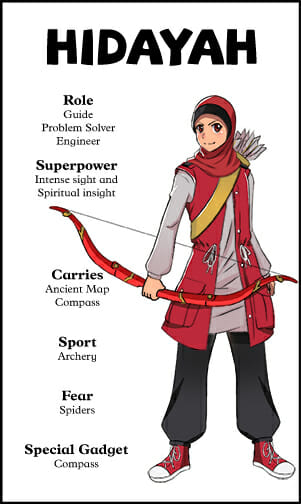 We have carefully thought-out confident relatable Muslim characters with our team of qualified writers including an award-winning author, certified teachers, and an historian who have thoroughly researched important historical facts and figures for each book that highlight the beauty of Islam around the world.
These culturally-diverse characters are Hidayah, Iman, Jaide, and Sara, and together they time-travel to different historical time periods and meet 20 extraordinary Islamic historical figures from the past in an absorbing adventure story.

Together the Jannah Jewels must find 12 artifacts hidden in 12 different parts of the world and bring it back to a Golden Clock. After collecting the 12 artifacts, the Golden Clock opens to reveal a powerful secret that will ensure peace on Earth! The Jannah Jewels must hurry both against time and their opponents.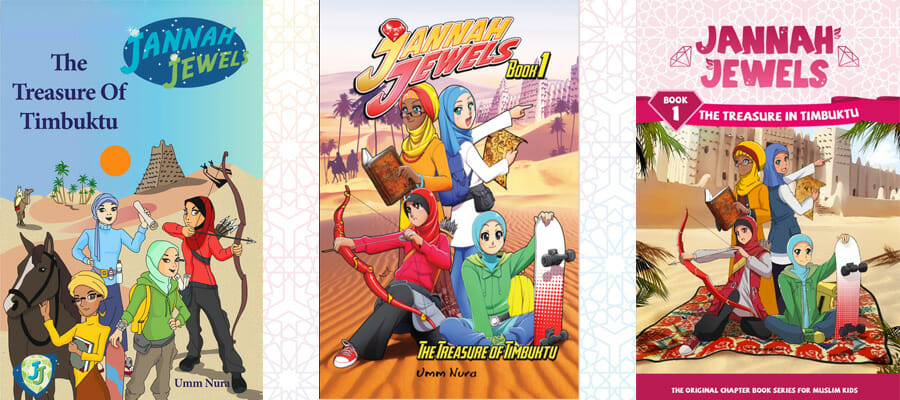 From our first edition to our newest – Jannah Jewels have come a long way!
Readers fall in love with the gripping backstory that continues on from book to book. The storyline does have boy characters, too. Jaffar and his friends, Moe and Slim, are in a race against time with the Jannah Jewels. The book series is much deeper than a typical mystery chapter book. There is a powerful spiritual transformation of several characters in this series.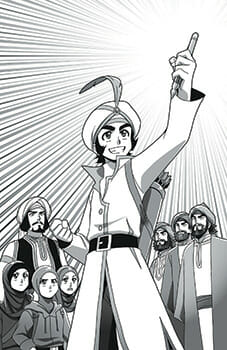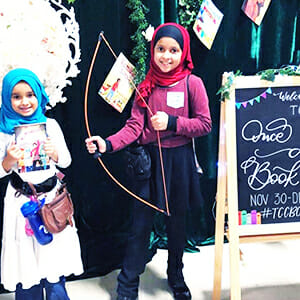 Our fans dressing up as Jannah Jewels 🙂
Readers not only learn about their Islamic history in a fun and entertaining way, but also learn invaluable skills in courage, determination, gratitude, respect for elders, the importance of prayer and above all that they are Stronger with God™.
The Jannah Jewels Adventure Series are a fun and fresh welcome to the world of Islamic children's literature that motivates a young Muslim's blossoming faith to soar even higher!
Click Here to learn about our team.
Our Books